There are days when you can't help but crave for comfort, not from anything but food.
Often, sweets top the tally of the most desired comfort foods. There's a reason why the term 'sweet tooth' is present in the vocabulary.
Surely, nothing beats the comfort that sweets can bring to anybody.
However, some things that bring us comfort in life aren't as good for us as they ought to be.
Don't fret! You stumbled across the right recipe which can bring you not only a different kick of 'comfort,' but layers of healthy benefits of coconut oil.
Check out our Coconut Oil Southern Comfort® Layer Cake recipe!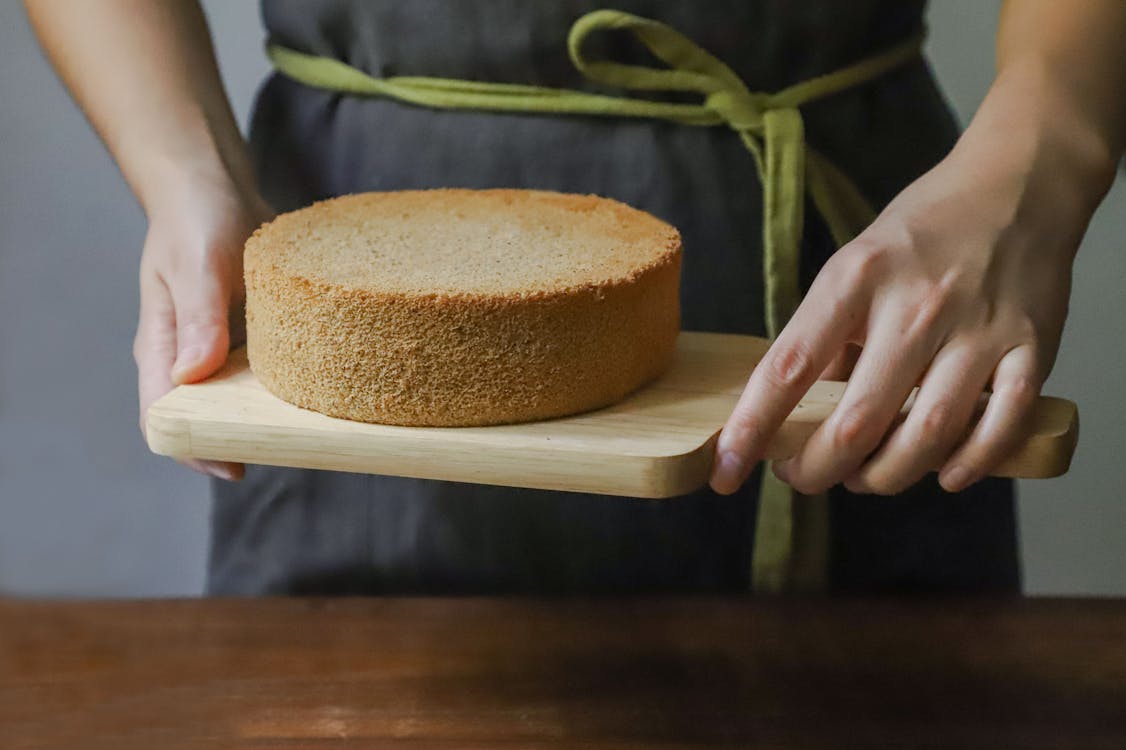 Ingredients:
For the Cake:
Nonstick coconut oil spray
2 3/4 cups of Cake flour (plus more for pans)
2 1/2 cups Unsweetened shredded coconut (not reduced fat)
1 tablespoon Baking powder
2 teaspoons Kosher salt
2 3/4 cups Sugar
1 cup or 2 sticks of Butter (preferably unsalted at room temperature)
5 pieces Large eggs
1/2 cup Coconut oil (preferably liquefied)
1 cup Buttermilk
For the Frosting and Assembly:
4 cups Unsweetened coconut chips
2 8-ounce packages Cream cheese (at room temperature)
1 1/2 cups or 3 sticks Butter (preferably unsalted at room temperature)
1 1/2 tablespoons with another 1/4 cup Southern Comfort® whiskey
1/2 teaspoon kosher salt
5 cups powdered sugar
Now, we're ready to make our delightful Coconut Oil Southern Comfort® Layer Cake!
We start off by preparing the cake.
Preheat the oven at 350°.
Arrange your racks in top and bottom thirds of your oven.
Then, coat cake pans with non-stick coconut oil spray. Dust the cake pans with flour.
In a medium-sized bowl, stir 2 3/4 cups flour and add in unsweetened shredded coconut, baking powder, and kosher salt.
Set your electric mixer at medium speed. Then, mix sugar and butter. Occasionally scrape down sides of the bowl for 3–4 minutes until smooth.
Add the eggs one at a time. Aim to beat and blend between additions. Beat eggs until light and fluffy for about 2–3 minutes.
At low speed, gradually beat in coconut oil.
Alternate the addition of the dry ingredients and the buttermilk. You can do this by adding the dry ingredients first then followed by the buttermilk. Repeat the process twice. Then later add the remaining dry ingredients.
Divide 9″ cake pans into four horizontally (about two generous cups batter per pan) and smooth cake pan tops with a spatula.
Check the cake within 22-27 minutes. Insert the tester stick into the center of the cake to check if the cake is ready. The tester stick should come out clean.
Transfer pans to wire racks and let them cool in pans for 5 minutes.
Invert cakes onto racks, remove pans, and let cakes cool completely.
Now let's get started with our Frosting and Assembly!
Preheat oven to 350°.
In a single layer on a rimmed baking sheet lined with parchment paper, place the coconut chips. Within 5-7 minutes, toast the chips until some of them turn to golden brown. Let it cool. Protip: Step 2 can be made three days ahead. Store airtight at room temperature.
Using an electric mixer, beat cream cheese and butter on high speed, occasionally scraping down sides of the bowl, until smooth and creamy for about 2–3 minutes.
Add 1 1/2 tablespoons of Southern Comfort® and salt and beat to blend about 1 minute longer.
Add sugar and beat on low speed. Increase speed to high and for 5-6 minutes, beat until fluffy.
Using a long serrated knife, cut each cake in half horizontally.
Cut side up, place one layer on a cake stand or plate. Lightly brush with about 1/2 tablespoon of Southern Comfort®. Spread 1/2 cup frosting over.
Repeat step 7 for the remaining seven layers, Southern Comfort®, and frosting. Chill the cake for 30 minutes. Then, leave remaining frosting at room temperature.
Cover all sides of the chilled cake with frosting. Then, cover the cake loosely with foil and chill overnight. Protip: Can be made two days ahead. Keep chilled. For 30 minutes, let cake stand at room temperature.
Gently pat handfuls of toasted coconut chips over sides and top of the cake and serve.
There you have it, sweet tooth! Now you can delight yourself with the heavenly taste of comfort donned with the healthy benefits of coconut oil.