In this article, we'll cover the following:
Some people show their personality by inking their skin or tattoos. If you're one of those people and may have plans to add more tattoos, you may want to read this article.
Tattoos could say so much about you, but they'd get infected if you don't know how to take care of them. A tattoo breaches the skin and uses some permanent dyes. That's why it's prone to several infections, especially new tattoos. Some ways and products promise to take care of your skin where you inked, but if you want something organic, you can use coconut oil to take care of your new tattoo!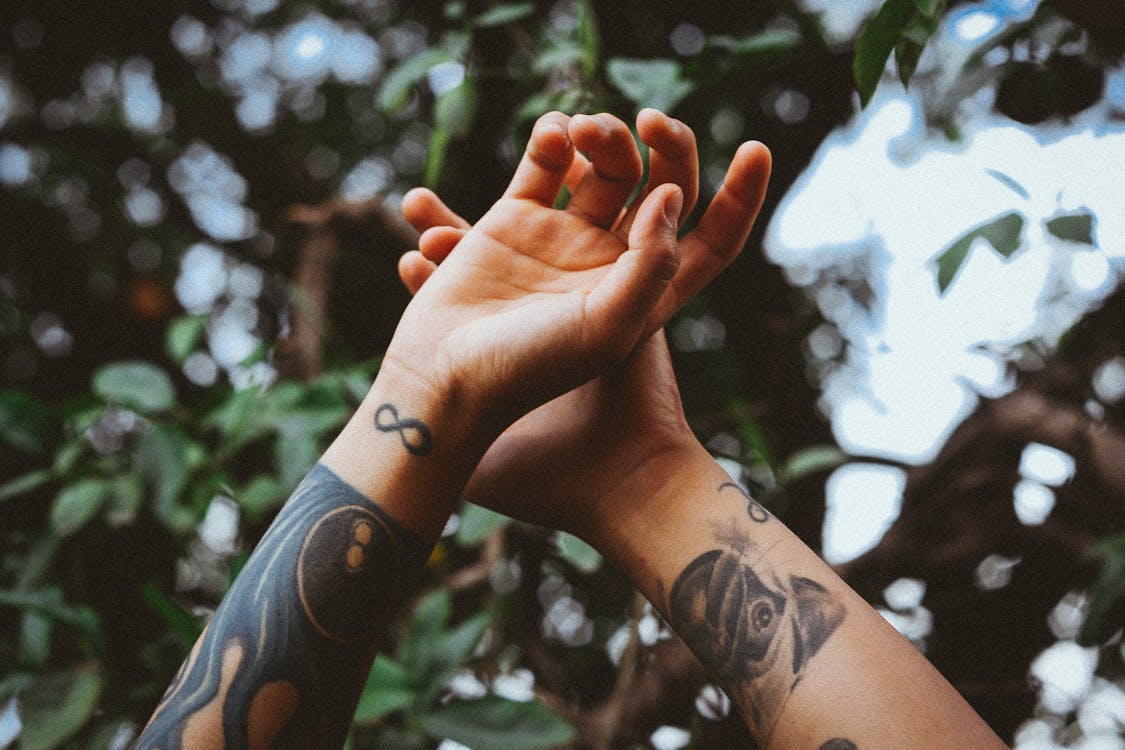 Basic Rules for Tattoo Aftercare
Keep the tattooed skin moisturized regularly to ensure it doesn't peel off.
Make sure your hands are clean when you're applying aftercare creams.
Avoid too much sun exposure to prevent further skin damage.
The Benefits of Using Coconut Oil on Your New Tattoo
Coconut oil has been rounding up its supposed health benefits, but when it comes to tattoos, here's how coconut oil works and help take care of your skin with new tattoos.
Remember to use organic coconut oil for the best results.
Helps moisturize. A newly tattooed skin needs regular moisture because if it gets too dry, the skin will peel off. If the skin peels off, you'll lose some parts of your tattoo. It prevents the skin from drying and therefore eliminates the itchiness that comes with it.
Hypoallergenic. Some tattoo aftercare products may contain ingredients you may be allergic to, but since coconut oil is all-natural, you're assured that it won't contain any chemicals you're allergic to.
Help rejuvenate skin. Coconut oil helps rejuvenate the skin after it goes through the process of tattooing. It repairs the damaged skin cells at a healthy rate with the help of its proteins.
Absorbs easily. Tattoo aftercare cream has a thick consistency and might prevent your skin from breathing. However, using coconut oil to care for your tattoo will absorb quickly into your skin. You won't need to apply more, so it won't clog your pores.
Helps protect your skin from infections. Coconut oil's medium-chain fatty acids contain antibacterial and antiviral properties that can help protect the skin from infections.
Versatile and cheaper. Compared to other aftercare creams for tattoos, coconut oil has many uses for our health. Plus it's cheaper compared to other products.
How to Apply Coconut Oil to your Tattoo:
Make sure your hands are clean before using coconut oil.
Dab a thin layer of coconut oil on your skin.
Gently rub it until the entire area is covered with coconut oil.
Repeat the process 2-3 times a day.
Coconut oil has a lot of therapeutic claims. Though science may not agree with its claimed health benefits, more and more people attest to its effectiveness. There's no harm in trying something as organic as coconut oil since it doesn't contain any chemicals. So, try applying it on your skin that's newly inked. Now, you can protect your skin and tattoo a natural way.