Women love to beautify themselves to make themselves feel good. And having beautiful nails add enhancement to their beauty. But there are several reasons why the nails look ugly, dull, and unhealthy. It can be due to harsh weather conditions, an unhealthy lifestyle, and improper nail care.
Our nails are made up of keratin. It's a protein which is insoluble in water and protects the underlying cells from damage.
For the several reasons mentioned above, our nails may likely become brittle or may contact diseases. However, coconut oil for nails can bring back the beauty of our nails.
Some people are hesitant about the benefits of coconut oil for nails and think that it's only useful in the kitchen. More and more individuals turn into this amazing oil to experience what it can magically do to their hair, skin, overall well-being, and now NAILS!
Before deciding what color of nail polish you'll apply, try to read on first and discover how beneficial coconut oil is. This article will give you simple information on how coconut oil works in different nail conditions.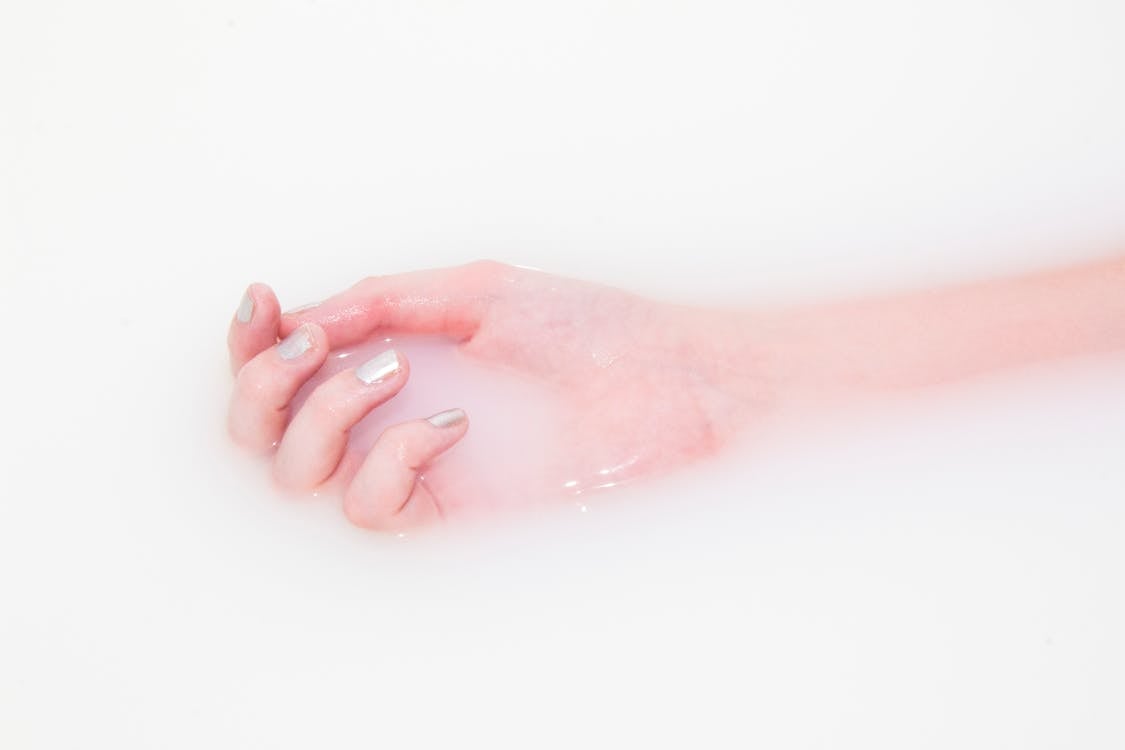 What are the benefits of coconut oil for nails?
Its nature as oil has a moisturizing effect that'll help lock moisture in your nails and prevent them from being dry and brittle.
It's rich in fatty acids, vitamins, and minerals that give your nails and cuticles nutrients. They make your nails look healthy, shiny, and strong.
It has antibacterial and antifungal ingredients that help protect your nails from infections like nail fungus.
It helps prevent your nails from having painful hangnails. Hang-nails can happen if you constantly expose your nails to water and chemicals.
It can also effectively help prevent nail ridges.
How to use coconut oil for nails?
As mentioned earlier, this miracle oil can do wonders for your nails and everything else! Here are some of our tips on using coconut oil for nails. You can do these tricks right at the comfort of your home. Get ready for your nail beds for some warm, healthy pampering!
Coconut Oil to Strengthen the Nails
Use the following method to strengthen the nails and cuticles.
Put enough organic virgin coconut oil into your palms.
Rub your palms together and apply it to your nails and cuticles.
Massage your nails and cuticles gently for a few minutes. Massaging your nails allows proper coconut oil penetration into your nails and cuticles.
Do this procedure regularly to treat nail problems and prevent them from recurring.
Coconut Oil, Raw Honey, and Rosemary Oil for Nail Growth
Healthy nails result in proper nail growth. Adding coconut oil to your nail care routine will be one of the best decisions in life. Use the following steps to obtain beautiful and healthy nails.
Add 1/4 cup of organic virgin coconut oil and 1/4 cup of raw honey to a mixing bowl. Mix well.
Then, add 4 drops of rosemary oil.
Place the mixture on the stove and heat for 20 to 30 seconds.
Remove it from the stove and set it aside.
Once it's tolerable to be touched, soak your nails in this mixture for 15 to 20 minutes.
Repeat the procedure 2 to 4 times a week. This is the best way to obtain strong, healthy, beautiful nails.
Note: You can massage your nails with warm organic virgin coconut oil in a circular motion to enhance healthy nail growth.
Coconut Oil and Oregano Oil for Nail Fungal Infection
Nail fungal infection is a common problem with nails. Fungal infection happens when constant exposure to heat, sweat, and water. People who are athletic, do work that involves getting wet, or walk barefoot are usually prone to nail infections. With regular use of coconut oil, this nail problem is surely prevented. Just follow the following steps.
In 5 parts of coconut oil, add 1 part of oregano oil.
Mix the oils thoroughly.
Apply an ample amount of the mixture to your nails.
Gently massage it on the affected areas, especially on the part where the nail meets the skin.
Leave it for a few minutes so that it'll properly absorb into the nails.
Then you can wash the area with warm water and dry the area thoroughly.
Do the same procedure twice a day for 2 to 3 weeks or until the fungal infection is gone.
Other Methods to Treat Fungal Infection on Nails:
Apply warm coconut oil to the affected areas and gently massage it for a few minutes so that the oil will penetrate well into the nails.
Mix 10 drops of tea tree oil, oregano oil, garlic oil, peppermint oil, and clove oil well. Then, apply enough of this mixture to the affected areas by gently massaging it for few minutes. Wash and rinse it off after 30 to 45 minutes. You can also leave it overnight.
Coconut Oil and Garlic for Brittle Nails
Brittle nails result from unhealthy, dehydrated, and poorly moisturized nails. Deficiency in vitamins and other underlying health conditions also results in having brittle nails. Use coconut oil with garlic as a nail routine to obtain healthy and strong nails. It also helps maintain healthy moisture levels. Just follow the steps below.
Carefully mince the garlic cloves and add them to a bowl with lukewarm organic coconut oil.
Mix well and soak your nails for a few minutes.
Wash and rinse your nails with warm water and dry them using a clean towel.
Other Helpful Tips to Maintain Healthy and Strong Nails
Good hygienic practices are essential to maintaining beautiful-looking nails.
Cut your nails regularly.
Refrain from taking the cuticles off.
Avoid biting your nails.
Don't use your nails to open boxes, cut papers, etc.
Avoid digging out ingrown nails.
Avoid using harsh chemicals on your nails.
Coconut Oils Health Benefits for Nails
If you want strong and beautiful nails, consider trying the above methods. You also have to work on maintaining a healthier lifestyle and have a well-balanced diet. With the benefits of coconut oil, your nails will grow healthy and strong. Trust the many people who have expressed their love for coconut oil and us. It works wonders!