In this article we'll cover the following:
If your favorite part of your home is the kitchen, you might be familiar with copper pots and their use. They may be just kitchenware, but they're symbols of a high-end professional kitchen.
Copper pots gain such a good reputation since they instantly respond to changes in temperature. This level of efficiency in thermal conductivity ensures an even distribution of heat. In short, your dish is evenly and consistently cooked. Also, this helps your energy-saving goals.
Just like your favorite pair of shoes, copper pots require extra love and care. Once you use them more often, they easily get tarnished. If you can't maintain them properly, its heat conductivity prowess may suffer. Sounds threatening, yes but there's no need to fret!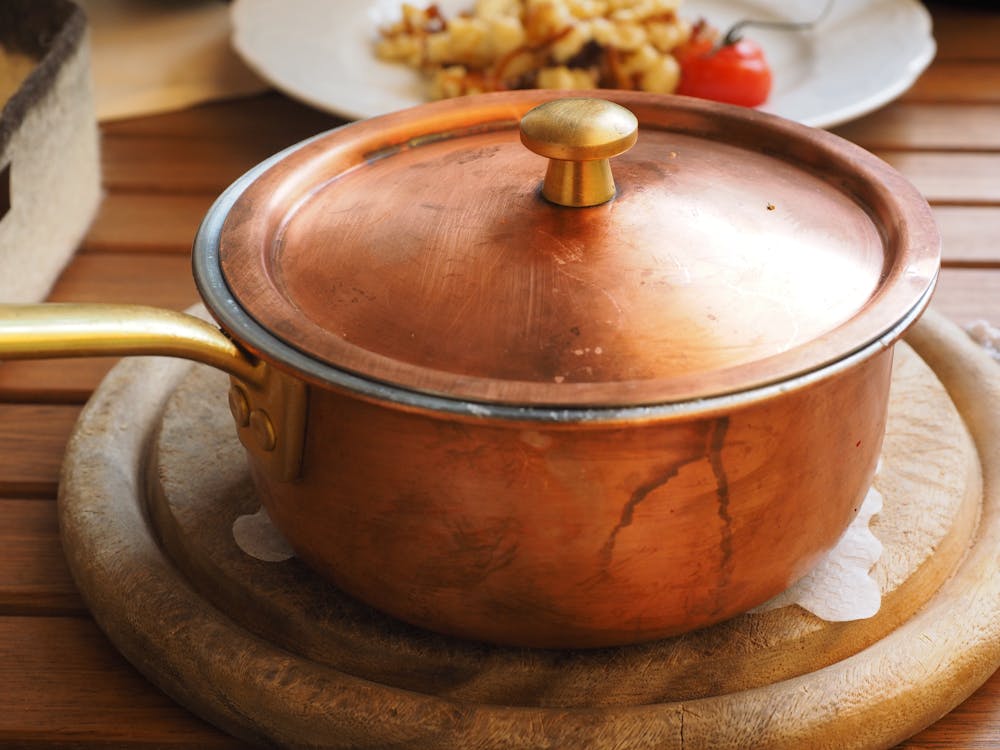 How to Clean Copper Pots With Coconut Oil
With the help of coconut oil's magic, maintaining your favorite copper pots are at hand.
Check out the things you need:
Rock Salt
Table salt
Vinegar
Lemon
2 Clean Cloths
Do you notice some minor correlation? Yes. The things you need to maintain your favorite copper pots are just sitting in your kitchen. Now, follow the instructions below to achieve those well-maintained Copper pots!
Make a thick paste by mixing 1 tsp of plain salt, 1 tbsp of flour and enough vinegar.
Rub the paste onto the copper surface using your fingers. Go easy with rubbing, okay? Then let it dry completely.
Now, grab some warm soapy water and wash the paste off!
Take your 2 tsp of rock salt and sprinkle some to the cut side of your half lemon. Then rub it over the copper.
Annnnd, buff the copper surface with a soft, clean cloth.
To achieve that extra shine, rub some organic unrefined coconut oil onto the copper. Again, buff it with a soft, clean cloth in a circular motion.
Remember to rub gently onto the copper pan. It helps maintain the tin's quality. With the help of coconut oil's magic, your copper pan may have that shine you've been wanting. So what are you waiting for, shine away!