Ever had that dream of lying in bed with your TV on, watching your favorite movie, and you just want to grab some food like you're in a cinema? (Awhh!!) What a life!
You can actually turn that dream into a reality! But there might be a problem with the type of food that you eat.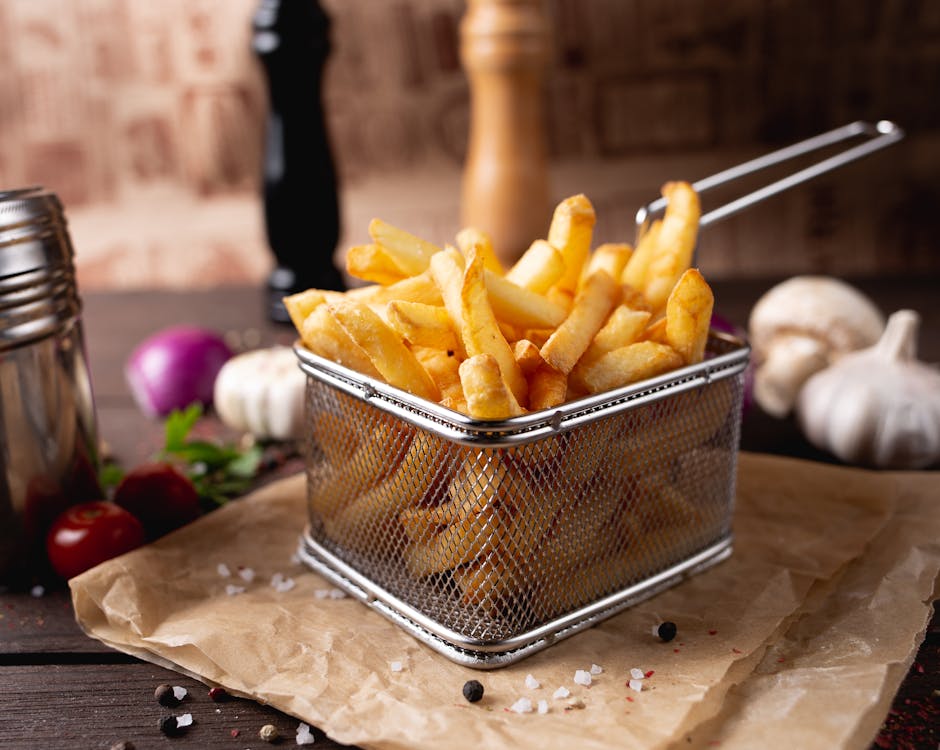 You can have that momentum already. But then, you need to go to a fast food restaurant and order food. You have to wait for a few minutes and might even be for an hour waiting for your turn and another wasted time waiting for the food to be ready.
What if there's a way to keep that momentum and have all the healthy food that you like in a couple of minutes?
No worries! Your all-time favorite food that's fit for your fantasies can now be homemade in a more nutritious way! Fasten your seatbelts, everyone. Homemade French Fries in Coconut Oil is coming your way!
French fries are one of the all-time favorites when it comes to watching your favorite movies. Here's a better way to keep your favorite French fries healthier and nutritious by making it by yourself.

This article will share with you a recipe that's as easy as 1-2-3!

First, prepare all the simple ingredients.
Ingredients:
2 ½ pounds of Organic russet potatoes, peeled and cut into French fries slices
1-1 ½ cups of Coconut oil
Sea salt
Directions:
First, soak the potatoes in a large bowl of water. Let it sit at room temperature for 8-12 hours or overnight. This method helps prevent fries from sticking together, and also make them crispier.
Get a deep fryer or a stock pot and put coconut oil. Preheat the oil over medium heat to 300 degrees. You can use a thermometer in this process. You just have to put it in the pot or the fryer to know the temperature of the oil.
Gather the soaked potatoes on a parchment or tissue paper. The paper will absorb excess water from the potatoes. Doing this is optional as you can just directly strain the potatoes out of the water. But it may cause oil splutter.
Now, you can fry the potatoes. Place it gently in the deep fryer and fry them for 3 minutes.
Remove the fries and put them on a parchment paper or tissue paper to remove excess oil. Let it cool.
Put the French fries in another parchment paper or tissue paper and sprinkle salt on the fries. Finally, your homemade French fries in coconut oil are now ready to serve.
Simple and nutritious ingredients made in just easy cooking steps. Who wouldn't want to try this recipe at home? You can now finally turn your fantasies into realities. Bon Appetit!