Enjoy a healthy and yummy crunch with this coconut oil granola recipe we'll share with everyone who loves coconut oil and granola! This recipe is easy yet very healthy and delicious. You can easily do this in your alone time when you got nothing else to do.
The medley of oats coated with coconut oil and honey baked to crunchy cluster perfection is a heaven in every bite. Plus, the health benefits of coconut oil are taken in every bit. I think you know pretty well how amazing coconut oil is for our health, right? It can cover every area of your body with all of its goodness.
From hair, skin, teeth, and other parts of our body, coconut oil got it covered.
Also, eating granola may help you lower your cholesterol levels. It can also help prevent some chronic diseases like cancer and heart disease.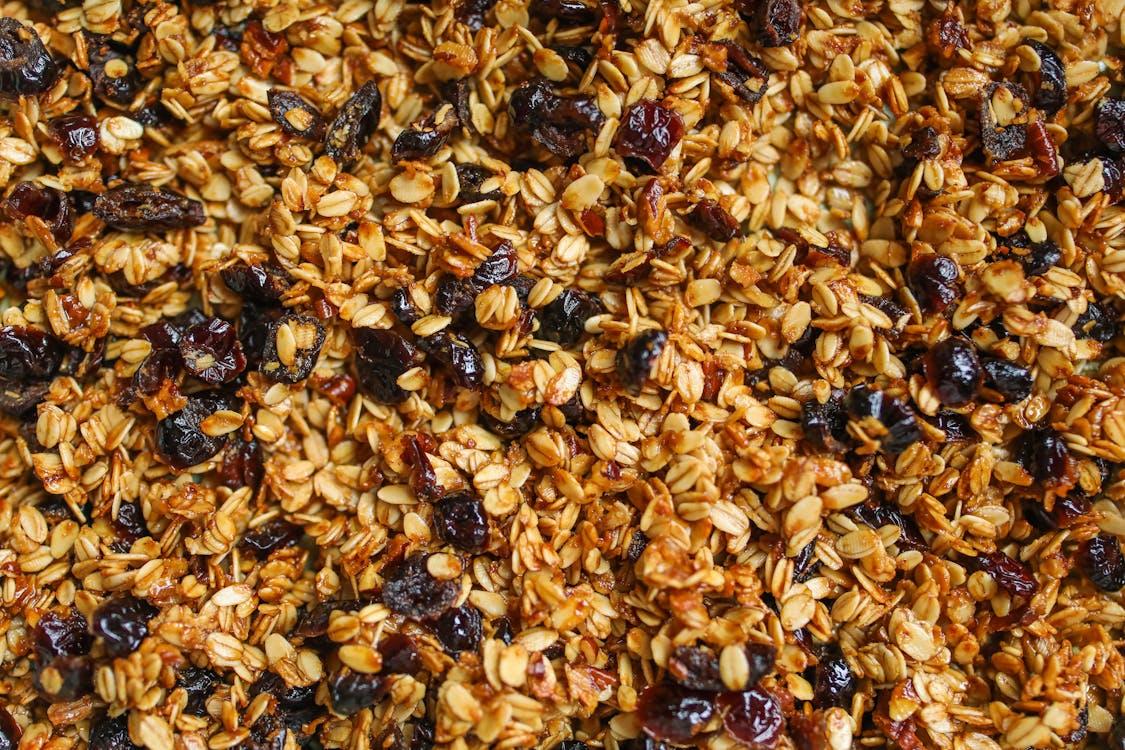 This time we'll teach you a very simple, healthy, and yummy snack or breakfast meal with coconut oil and granola!

SERVINGS: 12
INGREDIENTS:
Dry:
3 cups rolled oats
1 cup pecans, roughly chopped
½ to ¾ cup pistachios, roughly chopped
¼ cup chia seeds
1 tsp cinnamon
½ cup white whole wheat flour
½ cup golden raisins
½ tsp salt
Wet
¾ cup coconut oil
2 tbsp real maple syrup
2 tbsp honey
PROCEDURE:
Preheat the oven to 250 degrees.
Combine all the dry ingredients except for the raisins.
In a separate bowl, mix all the wet ingredients.
Add the coconut oil, honey, and maple syrup into the dry mixture. Mix well until the mixture is moistened.
On a baking sheet, spread the mixture in a thin layer.
Bake it for one hour with stirring it occasionally after every 20 minutes.
On the last 20 minutes of the hour, add in the raisins.
NOTE: When you remove the granola from the oven last time, don't immediately stir it. Let granola form crunchy clusters as it cools.
That's it! You can now enjoy your coconut oil granola and munch away! You can try topping it with sweet strawberries and cold milk for a much yummier taste. Try it now!