Fried eggs are a part of every person's breakfast meal. Whether you cook it sunny side up or scrambled, who cares? Eggs are delicious! Many people never get tired of eating fried eggs every day.
I love eggs! However, cooking it in our usual cooking oil or worst butter can put us up with more calories.
Let's fry eggs with Coconut Oil!
No worries, you can still eat fried eggs without worries! Frying eggs with coconut oil can be an excellent way to enjoy your eggs. Compared to other healthy oils, coconut oil has a high smoke point, making it perfect for frying. The smoke point of coconut oil is 350 degrees Fahrenheit. Keep the heat moderate since heating the oil above its smoke may harm your health.
It may contain saturated fats, but these aren't the ones that are associated with high cholesterol levels. Coconut oil can deliver many health benefits for those who regularly use it. Coconut oil may help boost your energy level and immune system. It's even linked to weight loss and lowering blood sugar levels. There's so much that coconut oil can do to your body.
The best coconut oil for frying eggs would be unrefined coconut oil. Find a brand that you're most comfortable with the taste and start frying eggs with coconut oil. You can cook other recipes using coconut oil.
Just do the usual procedure to fry a sunny-side-up egg with coconut oil. Heat the pan, and pour some coconut oil. Once the coconut oil is heated, crack the egg open and cook as you please. If you prefer scrambled eggs, here's a simple recipe you can do using coconut oil.
You'll need:
6 pieces eggs
6 tsp milk
black pepper
salt
PROCEDURE: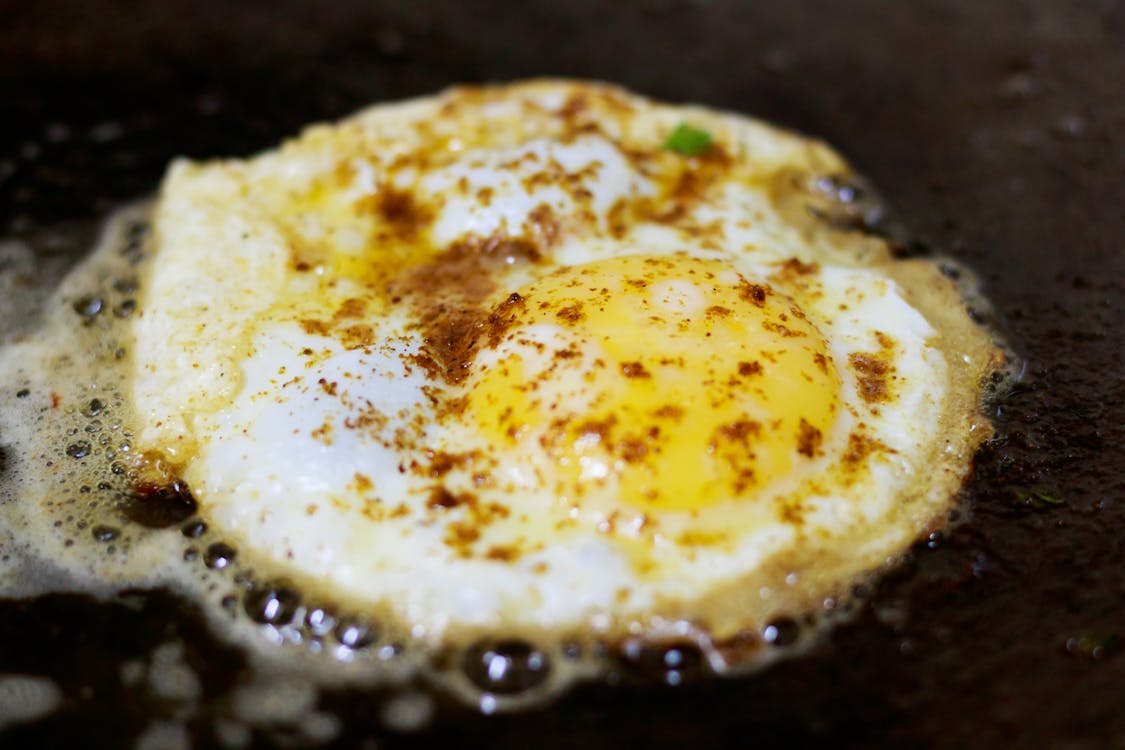 Heat a non-stick frying pan with a medium setting.
In a bowl, whisk the eggs along with the milk.
Now, melt the coconut oil (if it's solidified) into the frying pan.
Once the coconut oil completely melts, add the eggs.
Stir it gently using a whisk or wooden spoon.
You can flip the eggs to cook the other side.
Garnish your scrambled eggs with salt and pepper. You can also add some chives if you'd like.
Serve!
Now, frying eggs can never get this healthy with coconut oil. Try frying eggs with coconut oil now and enjoy a healthy breakfast – or whenever you'd like to eat eggs.