Studies have shown that aside from the coconut oil and lemon juice mixture, we also have the coconut oil and turmeric mix–which is just as helpful to our health. Turmeric has great health and skin benefits, and the same goes for coconut oil. But what happens if we mix these two?
Let's break down the benefits of Coconut oil and turmeric separately.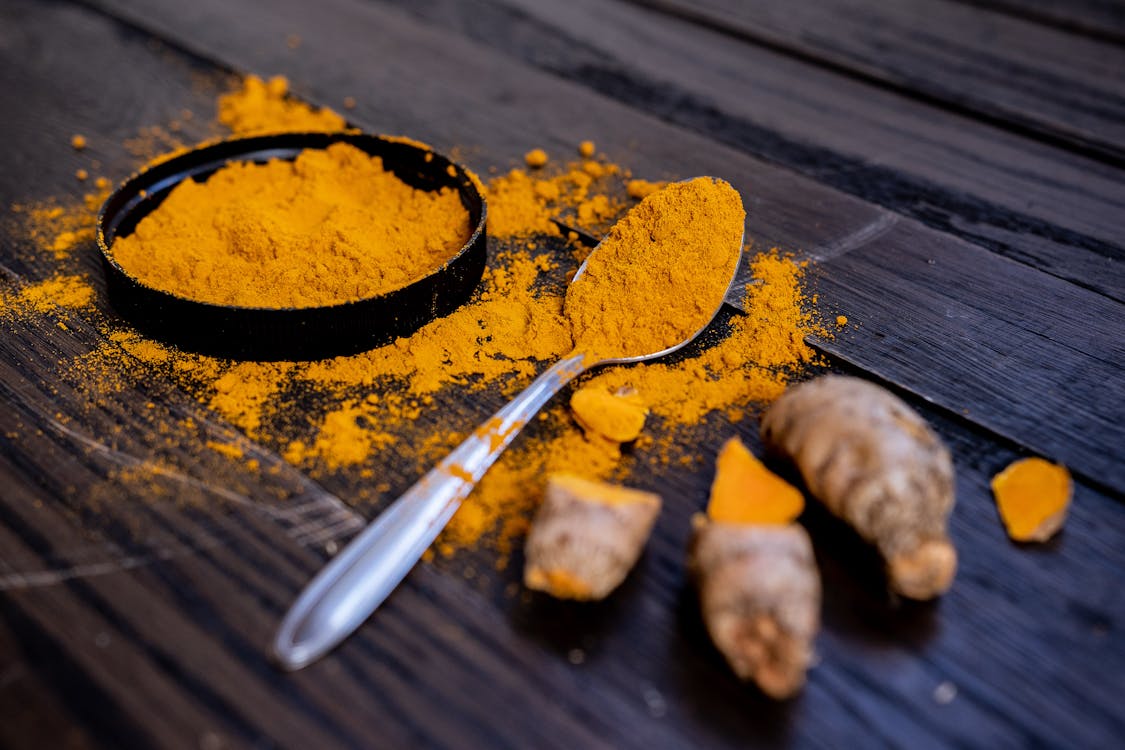 Turmeric
This is a spice that has been existing for centuries–it's most likely ancient. It is what the Chinese and Ayurvedic use as the main element in their medicines. Curcumin, turmeric's most active ingredient, has antioxidant and anti-inflammatory properties. These two main properties that reside within turmeric are why it is a beneficial spice popular worldwide . Below are the benefits of using turmeric:
You can use turmeric as a dye.
It can help with skin diseases
This can also help keep your skin healthy and glowing.
The ingredient can treat skin cracks on your feet's heels.
Use turmeric as a spice.
Coconut Oil
This oil is an ingredient from sweet Mother Nature's coconut trees. It is the juice from the brown husk's white meat through a long, heating process. Like turmeric, you can also use it as an ingredient in the kitchen or to help improve your health, skin, and even hair. Here are the common benefits of coconut oil:
Coconut oil increases fat burning.
Coconut oil can kill harmful micro-organisms because of its antimicrobial properties.
Can reduce hunger and promote healthy weight loss.
Coconut oil is good for teeth, hair, and skin.
Has benefits for Alzheimer's patients.
Both ingredients are powerful allies for health on their own. But combined, they're even greater. Most of the time, the mixture consists of a pinch of turmeric powder and a teaspoon of coconut oil. Please note that coconut oil ingestion can put people with heart conditions at risk due to its fatty acids, which could cause high cholesterol. We highly recommend that you consult with a professional before ingesting raw coconut oil.
Here are some of the benefits of mixing coconut oil with turmeric.
Can whiten teeth.
Coconut oil and turmeric carry medicinal properties that are not only anti-inflammatory and antibacterial but can also help improve your teeth's colour. Mix turmeric plus coconut oil to make a smooth paste, and then apply to your teeth. Brush gently, and let the turmeric stick to your gums so it can help improve its health. Then, what coconut oil does is pull away the fatty outer cell layer of tooth bacteria. Its antibacterial properties help reduce germs and inflammation of your gums.
Clearer and smoother skin.
Mixing Turmeric and coconut oil can also help improve your skin's health–especially your face. Most beauty companies use these two ingredients to make face masks to achieve that healthy, glowing skin. Note that consistently using face masks with turmeric and coconut oil will give you better results.
Heal cracks and moisturize skin.
Aside from boosting your skin's health, the turmeric and coconut oil mixture can also help with healing the cracks on your feet's heels. Not only that, but both ingredients can also help moisturize your skin. Just mix a pinch of turmeric with a teaspoon of coconut oil and rub it on the shots gently and let it sit for some time. You can do this before you sleep to get better results.
Medicinal purposes.
Turmeric and coconut oil have medicinal properties that help treat acne, arthritis and even cancer. The anti-inflammatory compounds, antioxidant triggers and cancer cell inhibitors present can help prevent Alzheimer's disease.
Please always ask a doctor or dermatologist before anything else. Of course, there's nothing wrong with home remedies as long as you've done a great amount of research, especially on the side effects. Otherwise, it's best to opt for products with turmeric and coconut oil present in their ingredients for a much safer approach to treating skin, face, health, and other things.