Coconut oil is known worldwide for its fatty acids that contain antimicrobial elements. Not only is it useful for the skin, the hair, the body, and one's health–it's double the benefits when you mix it with lemon!
Some commonly use lemon for detoxing purposes and vitamins. Mixing its juices with water plus its slices into the bottle and then shaking it always makes a great diet. But what if we mix Coconut oil with lemon? Surely, we'll get more than that.
Coconut Oil + Lemon Ingestion
Let's start with the question, "How can it improve my health?"
Starting your morning with a teaspoon of coconut oil mixed into a warm cup of water plus infusing lemon juice in it will give you the answer. It's a simple procedure but highly beneficial to your health.
Here are the reasons why:
It boosts your immune system.
Vitamin C is very important, especially with the world's state in this pandemic right now. One lemon's juice carries 18.6 milligrams of Vitamin C–making sure you're well protected from colds and other infections. Combining that with Coconut oil's medium-chain of fatty acids plus its monolaurin, you've got an excellent armour to boost your immunity!
Detoxify!
It's difficult to make any changes to our diet, and the coconut oil and lemon juice combination allow us to struggle less. Lemons are known as citrus fruits, and when their juice is digested by the body and then metabolised, it results in alkalising. Alkalizing then raises the pH of the body. With the lemon in charge of the alkaline, coconut oil will help our body flush out toxins.
It encourages healthy digestion.
Studies show that ingesting warm lemon juice in the morning can help with digestion, flushing out toxins in the body. It also helps reduce bloating and heartburn.
Natural weight loss.
Going to the gym plus a balanced diet is most commonly known as the most effective way of losing weight. It's impossible to skip or lessen meals without feeling hungrier than ever. The coconut oil and lemon combination will aid you with that. Lemon juice helps ward off those hunger pangs, and coconut oil boosts your metabolism. It means you can still eat, but Lemon juice will control your hunger without you even realising and then we have the coconut oil gently flushing out the toxins. Aside from increased metabolism, coconut oil will also help keep you active so that you don't store fat and instead sweat it out. There's no need to force yourself to move or pretend you don't see any food on the table.
For clearer and radiant skin!
Coconut oil has antimicrobial properties, the key to maintaining radiant skin. Coconut oil helps keep your skin moisturised by penetrating deeply into the body tissue. Then we add the lemon juice's natural way of keeping your skin healthy, smooth and radiant.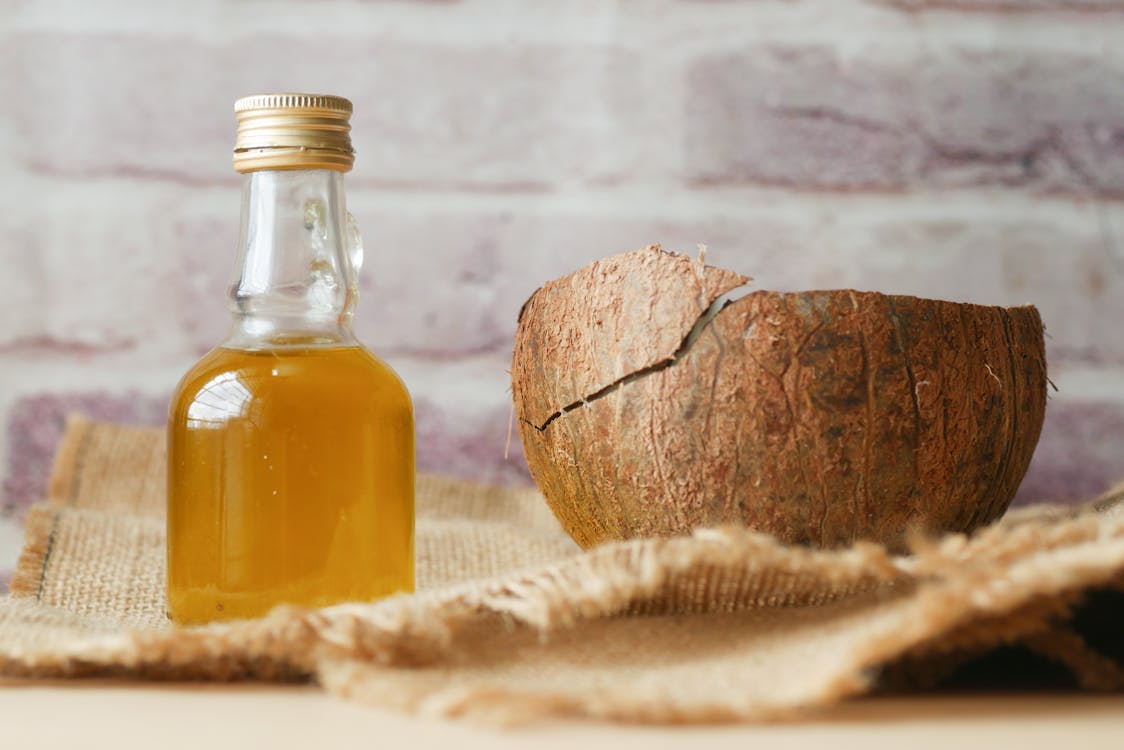 Coconut Oil + Lemon on Hair
So coconut oil plus lemon juice is good for our health and skin, as well. Now, what if we apply it to our hair? It's common knowledge that some consumers use coconut oil on their hair to keep it smooth and healthy–which is effective. But what if lemon juice is added into the mix? What are its effects on the hair?
Preparation
Here's the procedure for preparing it with the right amount of mixture.
2-3 tablespoons of coconut oil on your palm.
Add one tablespoon of lemon juice to it and rub your palms together. Be careful not to spill anything.
Massage all over your scalp until you're satisfied.
You can opt to let it sit for an hour or leave it overnight.
Rinse properly in the morning.
Since we've cleared the preparation, here are the benefits of coconut oil plus lemon juice on the hair.
Hair Growth.
Coconut oil and lemon juice have minerals and proteins that can strengthen your hair's roots. It then results in faster hair growth and healthier hair, as well.
Prevents Grey Hair.
Coconut oil nourishes hair follicles, plus the high content of Vitamin C in lemon juice can help prevent grey hair. This method is also for getting rid of bald patches.
Gets rid of Dandruff.
Dandruff is mostly due to shampoo that wasn't washed away completely. Sometimes, it's from the oil coming from the scalp. The citric properties of lemon juice, together with the antioxidants from coconut oil, will help get rid of these flakes.
Softer Hair.
Both coconut oil and lemon juice have a deep-conditioning ability, which helps the hair look and feel softer. The combination greatly improves your hair texture, especially for people with wavy or curly hair. Note that the application of coconut oil and lemon juice should be regular to achieve this.
Protects your hair from the sun.
There are compounds present in coconut oil and lemon juice that help shield your hair from the heat of the sun. The combination keeps your hair moisturised without being greasy or dry.
The coconut oil and lemon juice combination is a combination not many expect because they have close to almost the same effects when taken or applied separately. But of course, if you combine two good things, you'll get something great in return, which would be the effectiveness of the coconut oil and lemon juice combination. Sometimes, hair treatments, hair products, and skin treatments are too pricey, making their combination a Superhero to those who can't afford such luxury. Still, it's best to know that they're effective and can save time and money, as well.
Please keep in mind, though, that coconut oil has some fatty acids that could be harmful to those with health problems. Digesting too much of it can cause high cholesterol and other heart problems. So, make sure you consult with a professional before ingesting coconut oil.