Cleaning must be the most important chore in the house. You do your best to maintain its cleanliness and orderliness. However, it isn't as easy as everybody thinks. You have to do a lot of things. Worse, it'll take you a lot of time to get rid of the dust and dirt of your furniture.
Frustrating, right? But, an alternative can help you solve your household chore problems.
Coconut oil has been dominating the world of alternative cleaning supplies lately.
It has been proven by many doctors and specialists to be an effective cure for various ailments.
Now, it has also proven useful in helping us with household chores.

Here are some good coconut oil cleaning hacks that can make your cleaning time as easy as ABC!
Coconut oil can help polish your furniture. Wipe its surfaces clean with a damp cloth. Then, put enough coconut oil on the cloth. Wipe your furniture using the coconut oil dampened cloth in a circular motion. Let it sit on the furniture for 10-15 minutes so the wood can absorb the oil. Voila! Your furniture is now good as new.
Dried out leather? Not a problem. Coconut oil can help make your leather furniture, as well as your shoes, look brand new. It can work as a leather conditioner to help keep it flexible. Just wipe the leather surface with a damp cloth. Then, put a small amount of oil on the cloth and wipe the item in a circular motion. Polish it off using a shoe brush or a clean cloth.
Stressing over sticky residues left behind by adhesives? No worries! That mess can be removed by mixing equal parts of baking soda and coconut oil. Just put an average amount of the mixture on the mess and rub it with a cloth until it's removed.
Ever had kids' doodling on your wall, and it's so hard to erase? Well, coconut oil can be a solution. Put enough coconut oil on a cloth, and rub it off until it's completely gone. You can also put the coconut oil directly into the area and just rub it off.
Have trouble washing kitchen utensils after using them? Well, with the use of coconut oil, all your worries will be gone in no time. Just rub coconut oil on the utensils before washing. This can prevent stains from sticking to the utensils. Now you can live a happy life!
Have kitchenware that has gone dusty? Keep calm. It can go back to its natural gleam by using coconut oil. Just put enough coconut oil (a teaspoonful can do) on all surfaces of the appliances and rub them in a circular motion. Afterward, remove excess oil using a dry cloth to have the glow you've always wanted. You can now make your kitchenware look brand new!
You can also use coconut oil to remove that irritating and distressing gum on your hair or clothes. Apply the oil directly to the gum and let it sit for a few minutes before sliding it or rubbing it off.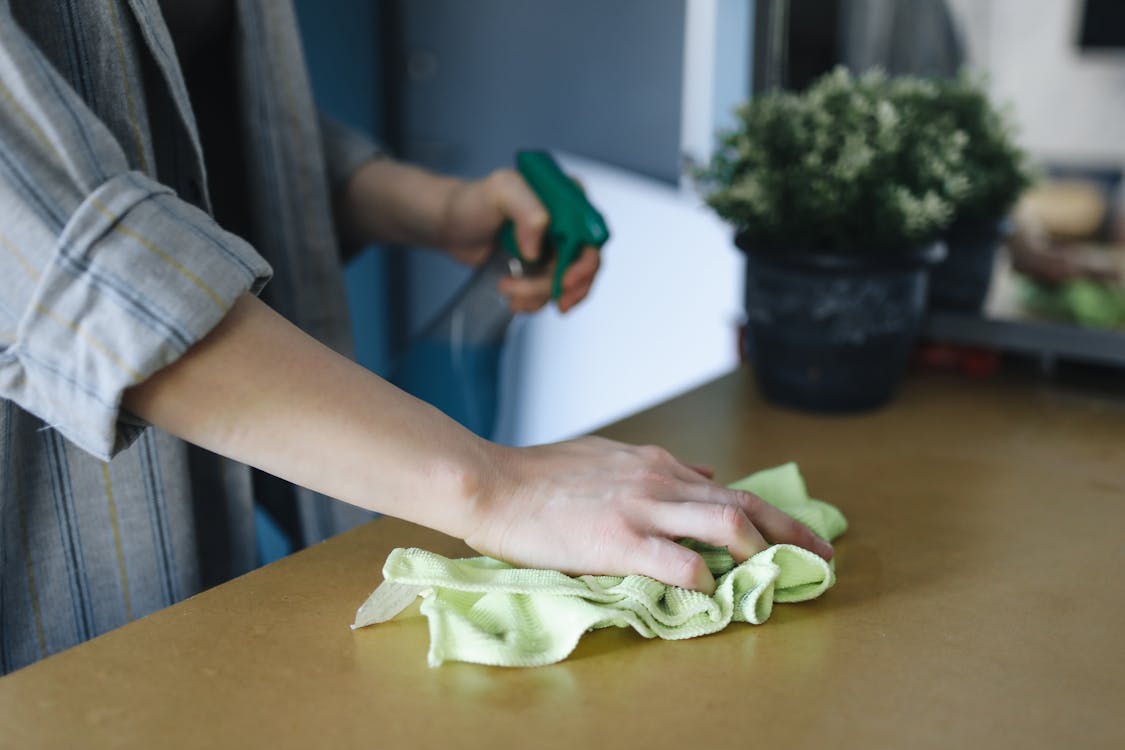 These are all easy coconut oil cleaning hacks that you can use to keep your house as clean as it was before. The materials are easy to find, and it has been proven to be effective already. No more stressful hours, no more backaches and sweaty faces. You can have that clean house in no time. Just don't forget to clean your house now and then!