If you love dips and have a sweet tooth, you can try this delicious but healthy chocolate dip. It's tasty and incredibly easy to make! This chocolate coconut oil fondue recipe is also so yummy that you might like to lick it all off from the pot. Most of all, it's healthier because we're going to use coconut milk instead of the fattening full cream milk. Chocolate is also delicious for those who enjoy sweetened goods.
Everyone in the family can also enjoy this healthy, creamy, and chocolatey coconut fondue. You can use it as your favorite dip for fruits and berries like strawberries, blueberries, grapes, and bananas.

This chocolate coconut oil fondue recipe is so quick to make. You only need at least 10 minutes of your time to get the chocolatey goodness that you'll all enjoy.
What you'll need:
⅓ cup Coconut Oil
⅓ cup Coconut Milk
3 tablespoons Cocoa Powder
3 tablespoons Honey
2 tablespoons Creamy Peanut Butter
¼ teaspoon Vanilla Extract
Pinch of Sea Salt to taste
Directions:
You need to make your very own double boiler. Prepare it by putting a few inches of water in a saucepan. Let it simmer for a while. Then, place a heatproof bowl in the pan. Make sure that the bowl won't touch the water.
Pour the cocoa powder and the coconut oil into a bowl and mix well.
Slowly add in all the remaining ingredients. You may notice an oily mixture, but continue stirring the ingredients well until it becomes smooth and creamy.
When the ingredients are mixed well, and a creamy chocolatey texture is achieved, pour the mixture into a fondue pot.
Now, dip your favorite berries and fruits, then enjoy the sweet goodness!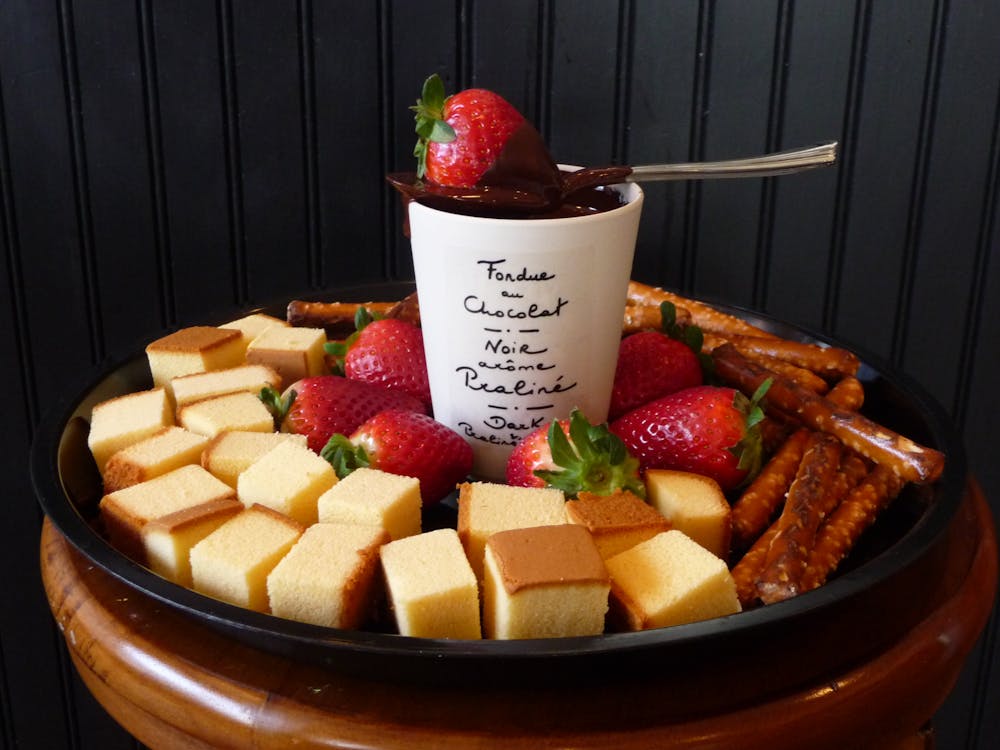 There's your sweet and creamy yet healthy chocolate coconut oil fondue recipe. This healthy recipe can make four to six servings. Share it with everyone you love and have a delightful day!