There are many benefits of healthy food for your body. They can make you look good and young. It comes naturally for some people, but some foods work the other way around.
Some food can be dangerous and unhealthy. It all comes down to choosing the right ingredients that would be helpful for your body. And the question is, what could be the best elements of healthy food?
One of the healthiest foods in the world is vegetables. They're purely healthy, and the nutrients in them are vital for the health and maintenance of our bodies. Not only that, but they're also delicious. But some veggies may not be tasty for other people. So, they might resort to making a dish out of these veggies.
What could be a dish that's not only healthy but at the same time tasty?
There are a lot of dishes that are appetizing and healthy. One of these dishes is a vegetable soup. Soup with many vegetables and healthy ingredients can be a good way to start the day and might even be better on tough days.

One good recipe for a healthy vegetable soup is the carrot-coconut soup. How do you cook it?
First, you must prepare all the ingredients:
Ingredients
1 large onion, chopped
3 tbsp. coconut oil
2 tbsp. fresh ginger, sliced
4 medium cloves garlic, chopped
2 cups sliced carrot, about ¼ inch thick
5 oz. coconut milk
3 cups bone broth
salt and pepper
1 tsp. curry powder or turmeric powder
Other vegetables, e.g., potato, horseradish, etc. (optional)
You can put some twists on your ingredients. Adding more vegetables and fruits can be a good thing. The more, the merrier. Just balance everything. After preparing all the ingredients, let's get started:
Directions
In a pan, saute onions and garlic in coconut oil first to bring out the flavors.
In a soup pot, preheat the bone broth and add the sauteed garlic and onion.
Stir occasionally for about 5 minutes.
Then, add ginger and stir for another minute.
Now, put the veggies. You can add as many vegetables as you like.
Let the veggies simmer over medium heat for about 15 minutes until they're tender.
Next, add the curry powder and let it boil for another minute. Stir occasionally.
After that, you can add coconut milk.
Let it boil for a few minutes. Enough for the coconut milk to blend with the other ingredients.
Add salt and pepper to make it tasty.
Let the soup cool slightly, and then puree it in a blender.
Reheat the soup in a pot, and your healthy vegetable soup is now ready to go.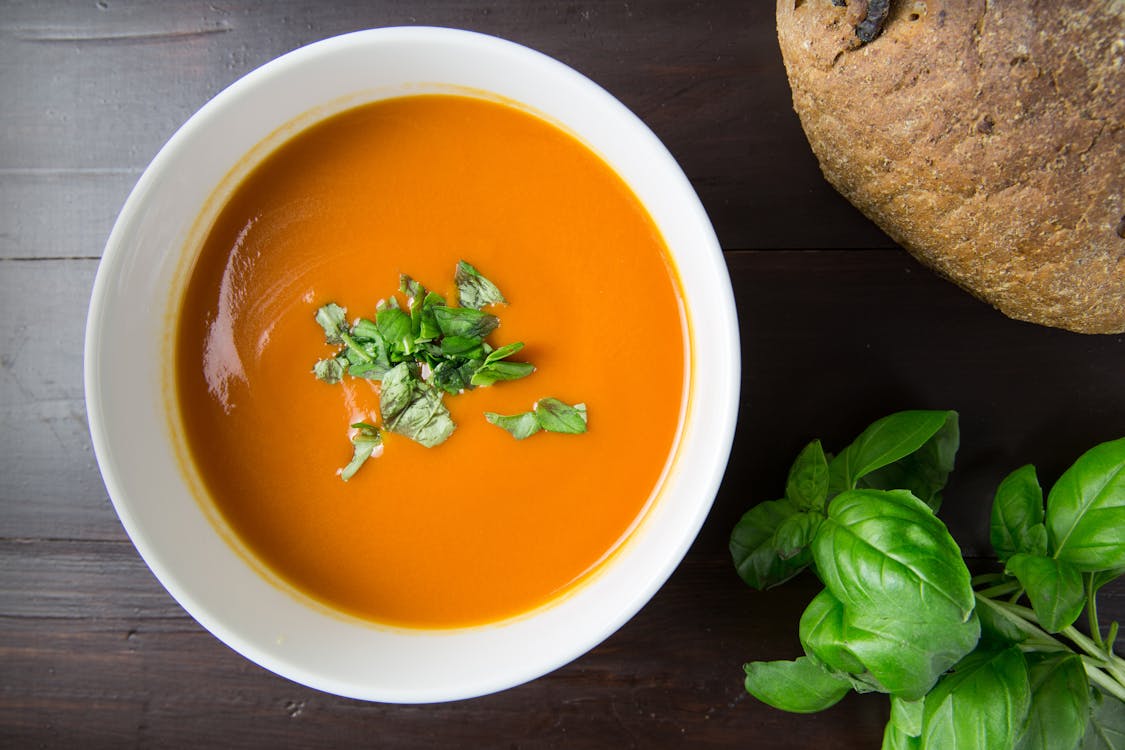 This recipe is among the many dishes that can help make healthy vegetables savory and delicious. Not only are the ingredients 'real', which means no additives, but they're also easy to find.
The bottom line is that recipes like this can be very helpful to our health. They give us natural nutrients that our body needs, and they can be as appetizing as you want them to be. What more could you possibly want?