In this article we'll cover the following:
As a fan of healthy edibles or topicals, going for a different bunch of butter and tinctures was a smooth choice. But some recipes are meant to change the game of infusions.
Imagine the healing magic of Marijuana in your favorite recipes. Sounds fun right? How about infusing it with the goodness of coconut oil? Maybe it seems like you're trying to brew a powerful elixir. Nope. We're just trying to harvest potent edibles.
Why Coconut Oil + Cannabis?
Coconut oil contains high levels of saturated fatty acids. This factor makes it a good oil for creating strong marijuana infusions, medicinal edibles, and topicals.
Also, the high level of saturated fat allows coconut oil to absorb more Terpenes, Flavinoids, THC, and Cannabinoids. It does the job better than butter or any types of oil. Butter has 60% of saturated fat. Coconut oil has about 90% saturated fat.
The combo is good for people on high-fat healing diets for Epilepsy, Cancer and Alzheimer's. Also, it may be great for paleo people and vegans. It might be useful for people who aren't allergic to coconut and would to consume cannabis without vaping or smoke.
If you don't have a cannabinoid tester, you may have to test it on yourself. You need to do a little math here.
It's fit to start low and go slow in playing the guinea pig. You may try 1/8-1/4 teaspoon and wait an hour or two before taking more in 1/4 teaspoon. Once you know your dosage rate, you incorporate the data into recipes.
Decarboxylation: Converting THC-A to THC
Decarboxylating your cannabis is of utmost importance when infusing it when coconut oil.
Some home decarb methods may be unreliable since you may waste as much as 30% of the THC content that's present in your material. To aid this, you may use machines like the Nova Decarbolylator. It may help transform almost 100% of THC-A to TC.
Now, it's time to awaken your inner infusion god and check out this recipe for this exciting Cannabis Coconut Oil!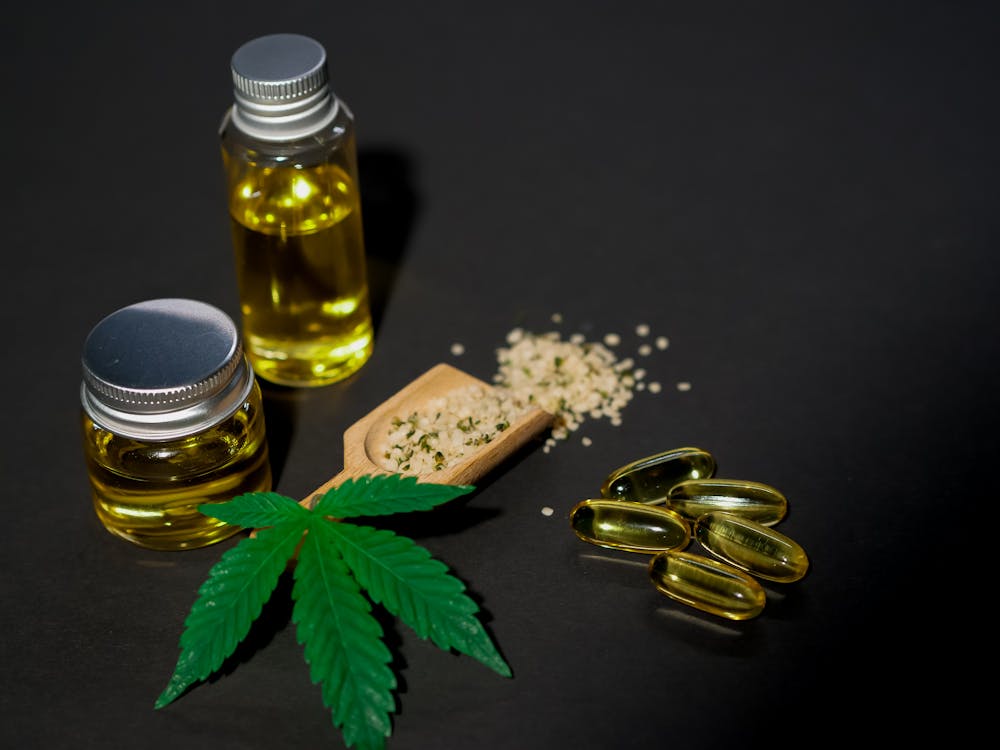 Things to prepare:
Cheesecloth
Metal Strainer or Sieve
Large measuring cup or bowl
Jar or Bowl for canna oil storage
1 Cup (approximately 7g) of trim or buds- 2 cups of unrefined coconut oil
1 Cup Coconut Oil
1 teaspoon- 1 Tablespoon of Sunflower Lecithin
STEP 1: DECARBOXYLATION
Decarboxylation makes your oil activated, potent, and ready-to-use.
Preheat your oven to 240°.
Spread 1 Cup (approximately 7g) of trim or broken up buds onto a pyrex baking dish. You may use a baking sheet if it's what you've got.
Cover the dish with tinfoil. For 40 minutes, bake the trim.
Let the mixture cool and store in an airtight container until use. You may scrape any goodness that sticks to the pan or pyrex dish.
STEP 2: INFUSING THE COCONUT OIL
1. In a crockpot on low or warm, combine the following:
1 Cup Coconut Oil
1 teaspoon
1 Tablespoon of Sunflower LecithinFor best result, try to keep oil near 160°.
* If you don't have a crockpot, you may use a pot on the stove over a makeshift boiler. Maintain low heat to avoid smoke.
2. Add 1 Cup Organic Decarboxylated Cannabis to the crockpot.
3. Every half hour, stir the mixture.
4. Turn off the crockpot after 8-12 hours of heating and steeping. Before moving to the next step, allow the oil to cool.
5. Snuggle your strainer in a container.
6. Line the strainer with cheesecloth.
7. Slowly pour the cannabis and coconut oil mixture through the filter.
8. Grab a string or twist tie and gather the cheesecloth around the cannabis and secure the cheesecloth.
9. Squeeze the cheesecloth to extract the goodness. You may save the satchel to make High Chai.
10. Pour oil into a pint jar. Let it sit in the fridge until cool.
11. Seal it with a lid and voila! You got your Cannabis Coconut Oil!
If you're planning to make smaller or larger amounts of this recipe, you may use 1:1 ratio. This is to make sure that you use enough coconut oil to cover your decarboxylated cannabis completely.
It's an easy recipe if you don't fret when you see the canna-oil in the pot. So have fun and infuse away. Enjoy the goodness of Marijuana Infused with Coconut Oil!